La Croisette is the newest range of handmade Jewelry from Hatton Labs' fall/winter 2022 collection, flaunting the elegance and reminiscence of a significant historical event while showcasing Italian craftsmanship.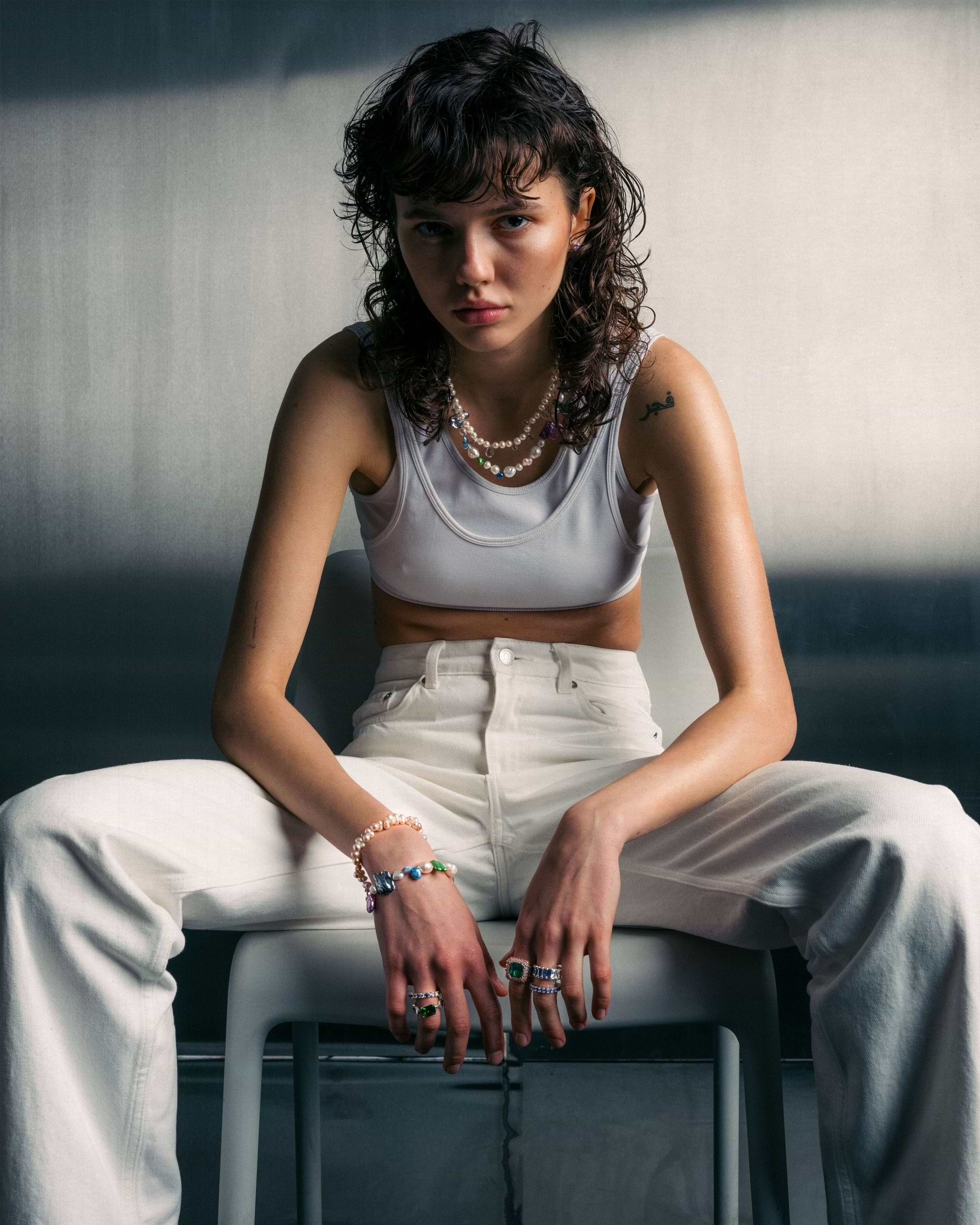 As the name indicates, La Croisette is inspired by the third largest heist, where 72 of the world's finest gems were stolen. This Jewelry was owned by Israeli billionaire, Lev Avnerovich and was stolen from the Carlton Hotel at Cannes, located at La Croisette. 
Comical as it may sound, 58 years before the heist, the Carlton Hotel was also the location for Alfred Hitchcock's 'To Catch a Thief,' where a reformed cat burglar sets to defend his reputation by catching an impostor preying on the wealthy tourists.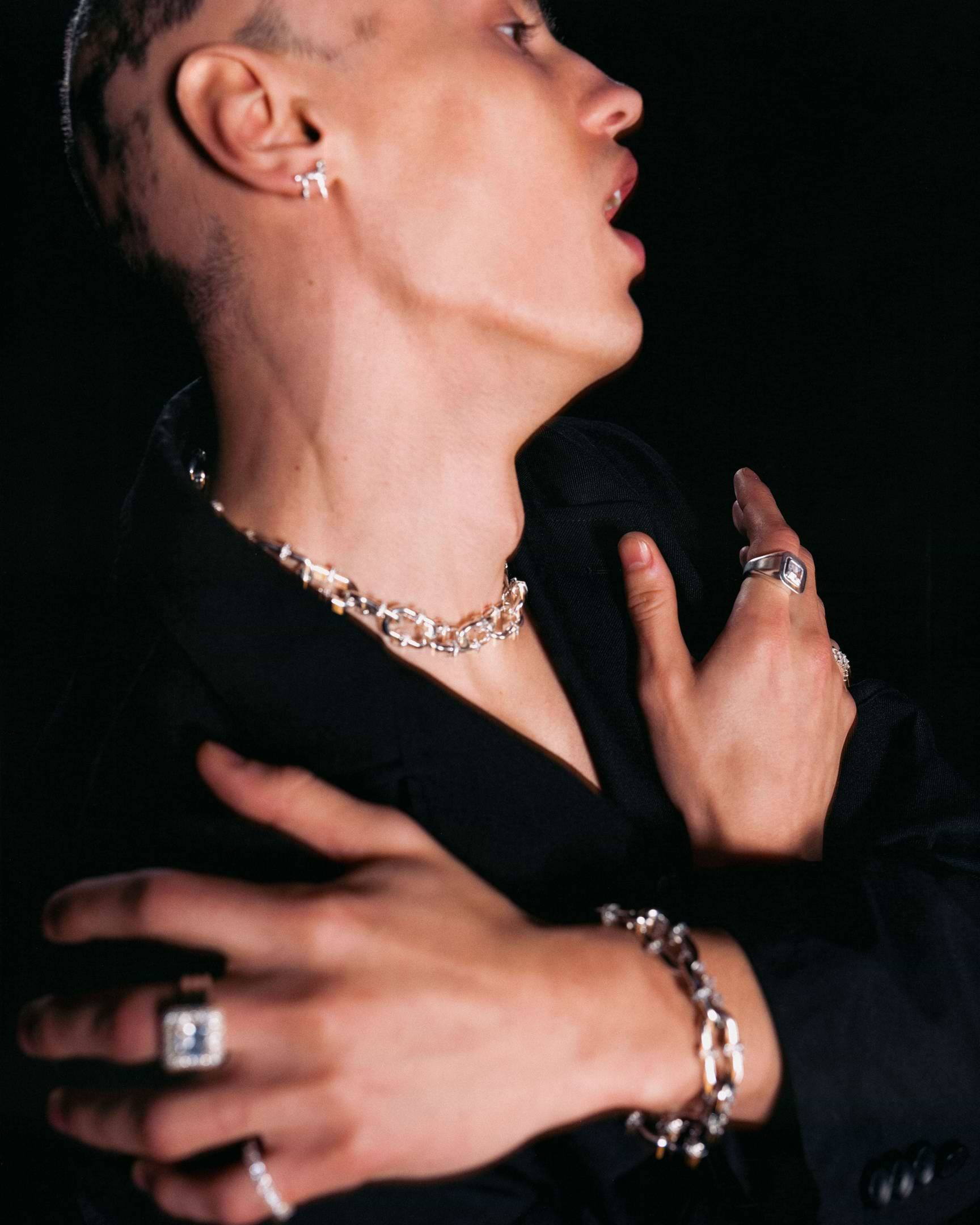 London-based Jeweller, Hatton Labs is known for telling beautiful stories of rich heritage and sub-cultures through reimagined dazzling Jewelry with attractive price points.
It didn't fail to tell the story of the high-end robbery with each contemporary cut, colors, crystal stones made from cubic zirconia, and 925 sterling silver, all delicately intertwined with genuine freshwater pearls which highlights the collection's elegance.
References from the heist can clearly be seen in the Utility Key Ring & Champagne Drop Trouser Chain, which nods to the Master Keyring of the security guards. The Emerald Pearls also replicates Jewelry from the stolen collection. Even the multi-colored pieces are named after the specific location, La Croisette.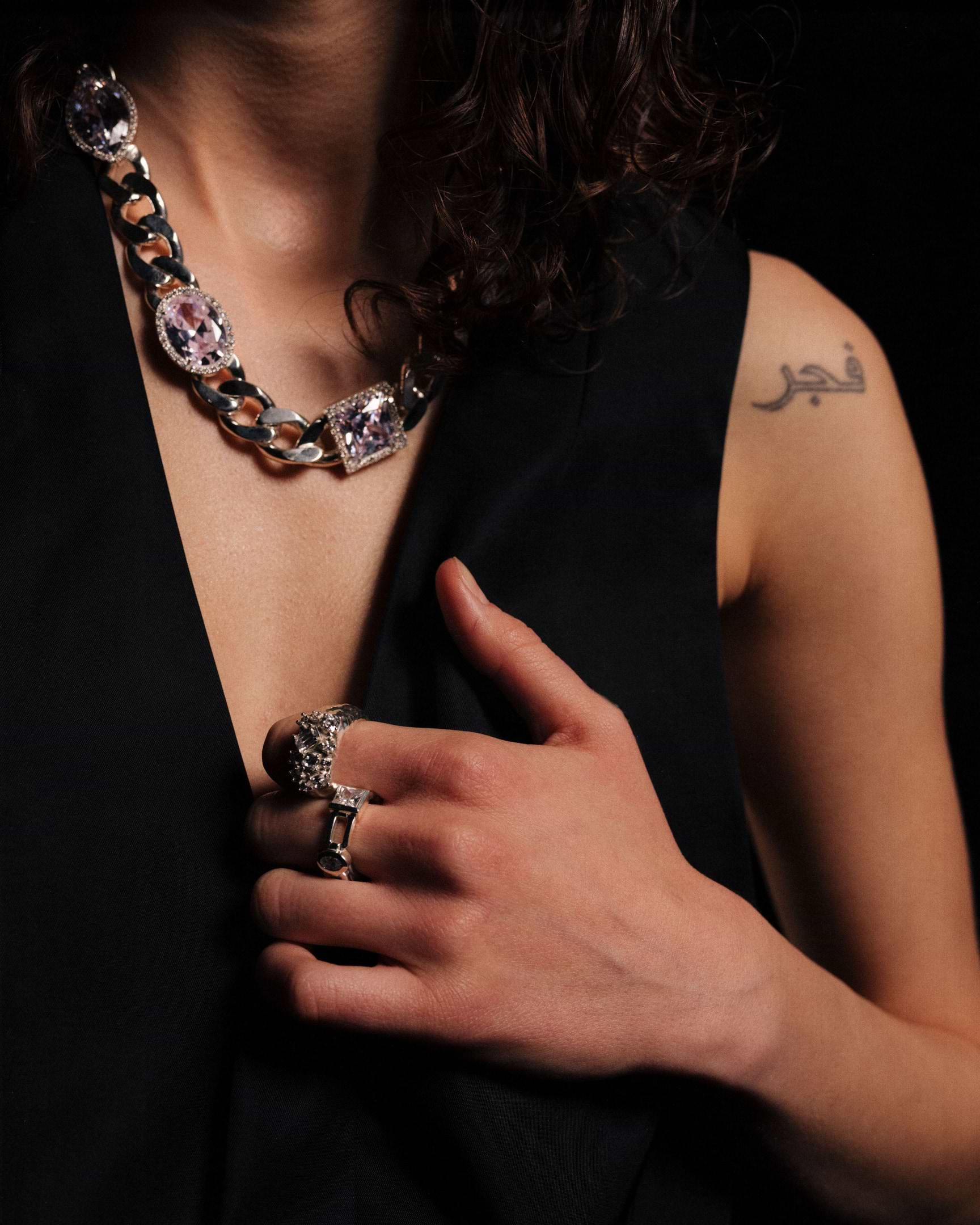 Despite being inspired by the heist, the collection contains a number of original desigs. Examples of these exclusive pieces includes; the heart-cut tennis jewelry, the pearl-cut tennis jewelry, and its signature anchor bracelet, which was also featured in its previous collaboration with Playboy.
So if you're ready to switch up your style, explore the Hanton Labs fall/winter collection on Ashluxury.